Soft Wash Roof Cleaning To Safely Maintain Your Entire Property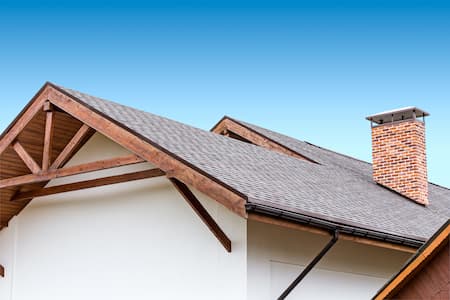 Top off the freshness of your Mechanicsville property with high-quality roof cleaning from the exterior cleaning experts at In His Power Exterior Washing LLC. We're the trusted pressure washing professional serving Mechanicsville and the surrounding East-Central Virginia communities and you can count on us to treat your home or business with the same care we'd treat our own.
At In His Power Exterior Washing LLC, we use eco-friendly cleaning products, professional-grade equipment, and our customized soft washing applications to safely remove the toughest organic growth, grimy buildup, and environmental pollutants from your roof's surface. Roof cleaning is safe for asphalt or composite shingles, clay tile, metal roofing systems, and more.
If you've been looking for an experienced, reliable roof cleaning professional in the Mechanicsville area, the pressure washing pros at In His Power Exterior Washing LLC have you covered. Request a free quote for roof cleaning today by calling us at (804) 516-5899 or use our easy online form to contact us about services for your home, business, or commercial property in the Mechanicsville area.
Soft Washing Is The Only Way To Properly Care For Your Roof
When it comes to roof cleaning, soft washing is the preferred exterior cleaning application to safely clean your surfaces without damage. With over ten years of experience in the industry, our soft washing specialists at In His Power Exterior Washing LLC have the expert knowledge to properly care for your roof's surfaces while tackling the toughest algae, dirt, and grime that threaten the integrity of your roof.
Soft washing uses concentrated environmentally-friendly cleaning products to loosen the grip of unwanted contaminants, which are then gently rinsed away with fresh water. Soft washing is not only safe for cleaning your roofing materials, but is also used to clean vinyl siding, screened enclosures, masonry, and more to give your Mechanicsville property an all-over freshness.
The Trusted Pressure Washing Pros Serving Mechanicsville
In His Power Exterior Washing LLC is the local pressure washing professional serving the Mechanicsville area that you can trust to treat your property with the same care we'd treat our own. We offer reliable services and unmatched attention to detail to enhance the curb appeal of your home or business and give your outdoor spaces a renewed freshness.
Our top-quality soft washing and pressure washing for Mechanicsville includes:
House washing
Roof cleaning
Driveway washing
Sidewalk cleaning
Paver cleaning & sealing
Fence & deck cleaning & restoration
Commercial pressure washing
Our custom-tailored pressure washing and soft washing applications are safe for all of your exterior surfaces, and you can trust us to provide your Mechanicsville property with quality results. Call us today at (804) 516-5899 to request a free quote, or contact us using our convenient online request form.
Only Trust the Best! Call Your Mechanicsville Pressure Washing Experts Today!