Parking Lot Cleaning For Pristine Business Spaces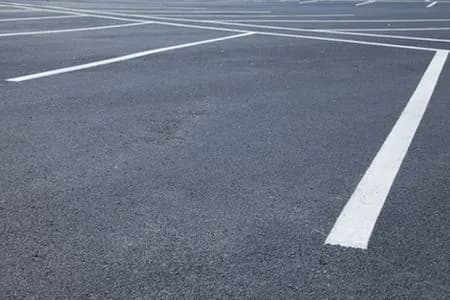 A fresh and welcoming parking lot will give your Mechanicsville business the curb appeal you're looking for and the parking lot cleaning pros at In His Power Exterior Washing LLC have you covered with quality commercial services to meet your needs. Our skilled professionals offer unmatched attention to detail and will treat your Mechanicsville property with the same expert care we'd give our own.
We use professional parking lot cleaning equipment and eco-friendly cleaning products to remove tough stains, grimy buildup, and invasive organic growth from your parking lot surfaces. We'll revitalize the look of your gray, dingy pavement and give it a sparkling freshness and a pristine appeal. If you're looking for quality parking lot cleaning, parking garage washing, driveway cleaning, and more for your business or commercial property in the Mechanicsville area, use our easy online form to request a free quote or give us a call today at (804) 516-5899.
Parking Garage Washing Professionals
Maintaining your Mechanicsville property's parking garage has never been easier when you leave it to the pros at In His Power Exterior Washing LLC. We offer expert parking garage washing to remove the toughest stains, dirt, and grime from your parking garage surfaces. We'll give your pavement polish, brighten your bollards, and whiten your walls with our professional equipment and proven parking garage washing solutions. Talk to our skilled professionals about our custom-tailored exterior cleaning services for your Mechanicsville business or commercial property.
Quality Commercial Pressure Washing For Your Mechanicsville Property
The exterior cleaning experts at In His Power Exterior Washing LLC offer customized commercial pressure washing for Mechanicsville and the surrounding areas to keep your business or commercial property looking its best. We work with business owners, property management teams, and maintenance crews throughout East-Central Virginia to maintain the curb appeal of their shopping centers, apartment complexes, office parks, and more!
A few of our commercial services for your business, rental property or commercial enterprise include:
Building washing
Parking lot cleaning
Parking garage washing
Drive-thru cleaning
Graffiti removal
Dumpster pad cleaning
Sidewalk cleaning
With over a decade of experience in the industry, you can rely on our skilled pressure washing pros to give your business or commercial property in the Mechanicsville area the care it deserves. To request a free quote, use our easy online form or give us a call today at (804) 516-5899 to speak to one of our friendly specialists about custom-tailored commercial pressure washing services for your Mechanicsville property.
Only Trust the Best! Call Your Mechanicsville Pressure Washing Experts Today!